Sänger und Komponist mit Leib und Seele, Stimme und Show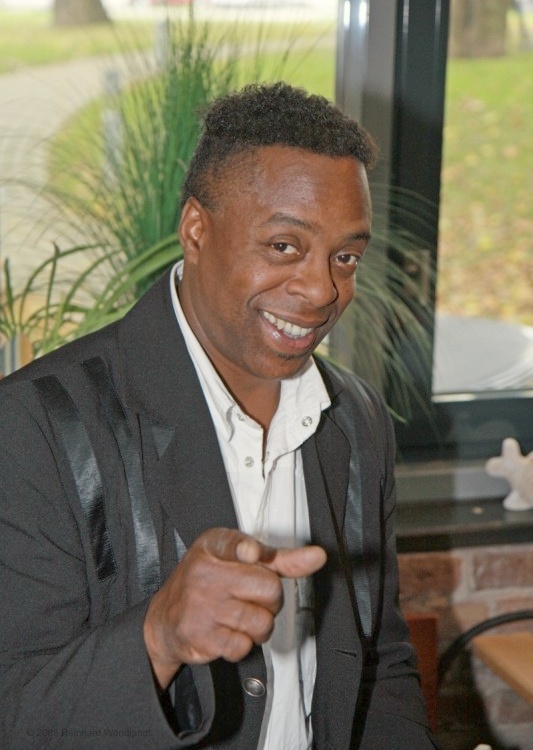 Geboren in Oklahoma, USA, aufgewachsen im Mainstream schwarzer und weißer Musik des Kontinents war Maurice Allen Lee nach dem Studium zum Opernsänger zwei Jahre als erster Tenor Mitglied der Oper in Atlanta, Georgia unter Leitung seiner damaligen Gesangs- und Klavierlehrerin Pamela Heuerman. Über Südamerika, Indien und Österreich führte sein Weg nach Deutschland. Seit vielen Jahren arbeitet er mit festen Engagement als Sänger in einer der beliebtesten Tanz-, Gala- und Show-Bands des Nordens.
Nach seinem ersten Auftritt am Niederrhein anlässlich der 700 Jahr Feier der Stadt Moers im Kulturzentrum Rheinkamp schrieb die NRZ / WAZ: »... und als absoluter Star das Stimmwunder Maurice. Der Künstler heizte mit selbstgeschriebenen Songs ein, so dass es keinen Gast mehr auf dem Platz hielt«.
Maurice verfügt über ein umfangreiches Repertoire an selbstinterpretierten Fremd- und Eigenkompositionen von Musical bis Jazz und Pop. Er kann bekannte Showstars imitieren, moderiert mit Humor in drei Sprachen Englisch, Deutsch und Spanisch und präsentiert selbstgeschriebene Stücke. Maurice gewann mit seiner Gala-Show-Band den Wanderpokal des Bundespräsidenten und mit seiner Blues-Band den Publikumspreis auf dem 20. Blues Festival in Dresden.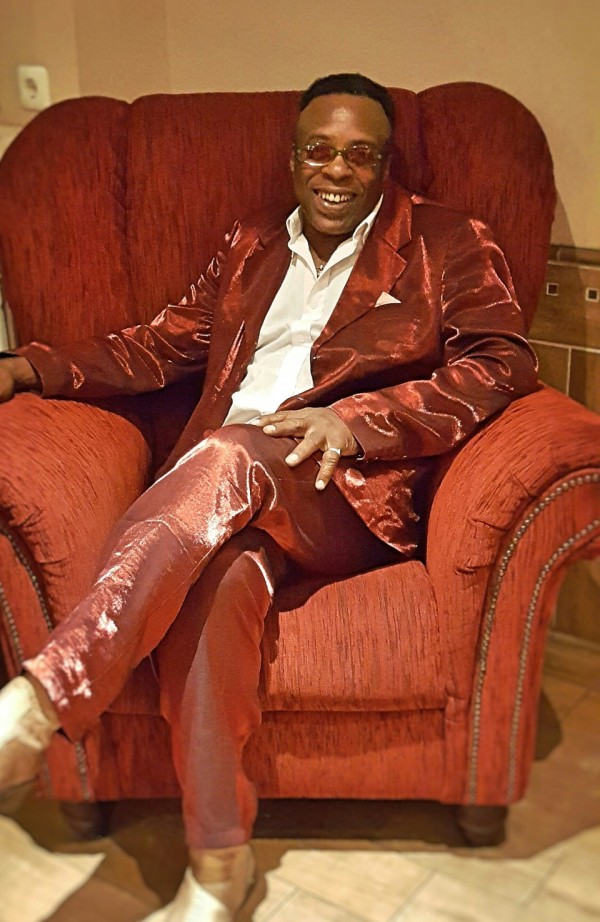 The "whole-souled" Singer, Songwriter and Performer
Born in Oklahoma City in the USA, Maurice grew up influenced by the mainstream music mix of the continent. Some of his main mentors include the late Sam Cooke, Jackie Wilson and Marvin Gaye and naturally, The Beatles and the Rolling Stones.
After his studies in economics at the University of Oklahoma, Maurice moved to Atlanta Georgia where he participated for two years as first tenor with the Atlanta Opera Society appearing in stage productions of "Don Magnifico" and "The H.M.S. Pinafore" by Gilbert and Sullivan under the direction of his then piano and vocal instructor, Pamela Heuermann.
Thereafter and following short periods of living overseas in Peru, South America, Delhi in India and Vienna Austria, Maurice's travels finally led him to Germany where he became and remains lead singer with one of north Germany's most beloved Dance and Show Bands, The Tramps.
Maurice is also engaged in various music projects with artists such as the New York female "power-singer", Pamela Falcon and the 33-man Ensemble, Rock Orchestra Ruhrgebeat.
Maurice received the Johannes Rau Award for his yearly performances on the Island of Speekerroog; the Public favourite Award at the 20th Annual Blues Festival in Dresden with his Composition, "Taxi Driver" and placed among the top finalists in the Radio Music Contest WDR 2 in Germany with his Composition, "The Day of Judgement".
Maurice's versatility is shown especially, among many other songs, in his renditions of "Reet Petit" by Jackie Wilson, Frank Sinatra's "My Way" and the Joe Cocker version of "Unchain My Heart".
As "Master of Ceremonies" Maurice combines clever and humorous moderation fluently in English, German and in Spanish. With Maurice, there is never a dull moment.
Verdienste und Auszeichnungen
- Wanderpokal des Bundespräsidenten Johannes Rau
- Publikumspreis 20. Blues Festival Dresden
- Sieger beim Homberger Musikfever
- 1. Platz Talentwettbewerb KVM Musikverlag Janine Records
»...Als Stimmungskanone und Stimmwunder wurde Maurice Lee mit dem Wanderpreis des Bundespräsidenten ausgezeichnet - Lohn für einen hervorragenden Entertainer. Als Christ und überzeugt vom Guten im Menschen ist die Arbeit mit dem Rock-Orchester für ihn auch ein Dienst für Frieden und Menschlichkeit...«
Quelle: RockOrchester Ruhrgebeat

Profile
Geburtsdatum: 28.12.
Sternzeichen: Steinbock
Familie: 4 Kids - (3 Mädels, 1 Junge)
Instrument: Gesang, Percussion, Gitarre, Mundharmonika
meine Hobbys: Radfahren, Salsa tanzen
Welche Musik höre ich gern?
Charly Parker, Django Reinhard,
Sam Cooke, John Lennon
Erste LP: Bluesband, 1999 mit »Good News«
Lieblingsessen: Spare Ribs, Franfurter Kranz
Lieblingsgetränk: trockener Rotwein
Mein Wunsch für die Zukunft: 10 goldene Schallplatten ;-)
Reisen: Indien, Südamerika, Spanien, Rumänien, Österreich
Lebensmotto: Gib nie auf!